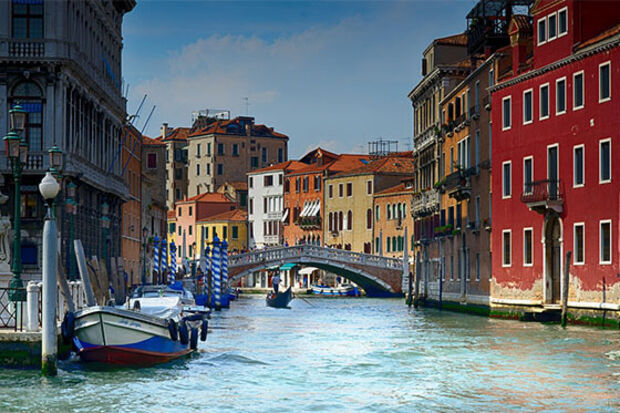 All those who decide to spend their vacation in Lignano must not ignore the sublime appeal of a visit of the most wonderful city in the world: Venice.
The town is built on an irregular complex of 119 little islands, connected by an endless network of bridges, separated by a multitude of canals, Venice is like a huge pedestrian oasis. The tourist can not visit the town using "normal" means of transportation because in Venice you use the steamboat or you walk.
Visit Venice on foot ... you can get lost, it is risk that quickly disappears because a simple trip may be transformed into a dream. Everything in this town is interesting and original: the canals are named "Rii" (apart from the Canal Grande), the streets are named "Calli or Callette", the squares "Campi, Campielli or Campazzi" (the historical Piazza San Marco is unique), the covered passages are named "Sottoportici" and the streets alongside the Lagoon or channels are "Rive".
The heart of the town is Piazza S. Marco where there are the biggest monuments in town: S. Marco Basilica, Doge's Palace, The Library and The Lodge.
There are islands worthy to be visited as they belong to Venice: Murano famous for its glass, Burano for laces, La Certosa, Torcello, S. Pietro in Volta and many others.
There are many things to tell about Venice, but we let the curiosity of the visitor to discover them.